Donate Your Zakat for Treatment of Poor Heart Patients
Allah (SWT) has again blessed us this year the Holy Month of Ramadan. Allah (SWT) has given us many opportunities to earn rewards during Ramadan by doing virtuous and benevolent deeds; and the best way to do this is by helping the needy and the less fortunate by means of Zakat and Sadaqah.
Being one of the five pillar of Islam(Zakat), a duty of every Muslim and right of every poor & needy. Allah Almighty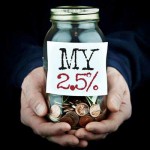 has commanded the affluent sections of society to help the less privileged people. Alhamdullilah, Hamdulay Heart Foundation with generous momineen and others have taken this work of helping poor & needy patients to get the best of treatment in Cardiac Care. HHF have established cardiac surgery program & cardiac cathlab at Lifelline Medicare Hospitals, Goregaon and a cardiac cathlab at Habib Hospital, Dongri.
We request you to contribute through Zakat, Sadaqah and Donations in Hamdulay Heart Foundation's activities to serve the deprived section of the society and asked others also to help.
Although most of the donations will be strictly confidential; in event of a donation for particular treatment like Angiographies, Angioplasties, Cardiac Surgeries we can arrange to connect the "Donor" to his "Beneficiaries" if he wishes to do so.
You can make your Zakat Donations under the following Bank Account. Once you make the donations, please do not forget to send a confirmation mail to us on info@hhfoundation.com
Bank Account Details:
You can donate under the following Bank Account either by online transfer or cash deposit. Once you make the donations, please do not forget to send a confirmation mail to us on info@hhfoundation.com
ACCOUNT NAME:  HAMDULAY HEART FOUNDATION
ACCOUNT NO.  00922400000786
BANK NAME:  DCB Bank
BRANCH: Hasanabad, Mumbai – 400010
IFSC CODE: DCBL0000009
You can issue a Cheque / Demand Draft in favour of: "Hamdulay Heart Foundation" and sent at the below address;
Hamdulay Heart Foundation
Shop No. 9/10, Kedy Shopping Centre, Opp. Hotel Sagar,
233/234, Bellasis Road, Nagpada Junction,
Mumbai – 400008
Tel: 02223002211