Diagnosis
November 3rd, 2014 | abdul

Categories: There is no tags

Comments: No Comments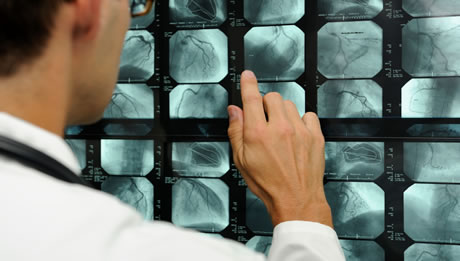 For over years, Hamdulay Heart Foundation has been at the service of over thousands of heart patients belonging to economically weaker section of our society. Our work has been central to activities and treatment that are changing the fight against heart diseases.

Hamdulay Heart Foundation offers subsidized/free Angiography for the less fortunate heart patients.
On 4th of January, Hamdulay Heart Foundation opened a Charitable Cardiac Cathlab & Surgery Program at Lifelline Medicare Hospital. On 26th July 2015, Hamdulay Heart Foundation opened another Charitable Cardiac Cathlab at Habib Hospital.
Due to this effort of Hamdulay Heart Foundation, the economically weaker section are charged negligible amount for cardiac procedures. The cost of Angiography is between Rs. 12000 to Rs. 15000 and HHF does the same at Rs. 6000 only. The same tests have been offered free to the extremely poor people.
Angiography
An angiography or angiogram is a test that takes X-ray pictures of the coronary arteries and the vessels that supply blood to the heart. During an angiography, a special dye is released into the coronary arteries from a catheter (special tube) inserted in a blood vessel. This dye makes the blood vessels visible when an X-ray is taken. Angiography allows doctors to clearly see how blood flows into the heart. This allows them to pinpoint problems with the coronary arteries. Angiography may be recommended for patients with angina (chest pain) or those with suspected coronary artery disease (CAD). The test gives doctors valuable information on the condition of the coronary arteries, such as atherosclerosis, regurgitation (blood flowing backwards through the heart valves) or pooling of blood in a chamber because of a valve malfunction.