Donate Your Zakat
Support the Poor in Heart Treatment this Ramadan
All donations are eligible for exemption under Section 80-G of the IT Act.
100% Zakat Policy
(We don't take administration charges on Zakat Fund)

Heart disease is not an emerging problem anymore. It has already emerged as a major cause of death mainly due to the absence of initial care. Many times, the economically challenged heart patients don't opt for proper medical treatment due to the high treatment cost.
"And perform the prayers, and pay the alms; whatever good you shall forward to your souls account, you will find it with GOD; assuredly GOD sees the things you do"
(Qur'an, 2:110)
Why Donate Zakat to Hamdulay Heart Foundation?
For 8 years HHF have been of service to over 1000's of heart patients belonging to the economically weaker section of the society.
HHF provides Primary Life Saving and High End Cardiac Treatment like Bypass Surgery, Heart Valve Surgeries & ASD Closure to the less fortunate section of the society.
HHF have a Charitable Cardiac Cathlab at Habib Hospital, Dongri – Mumbai where Angiography & Angioplasty are done.
HHF arranges Free Cardiac Check-up camps to create awareness about Heart Disease.
HHF is a registered professional, non-profit organization; under public trust Act 1950 with Reg. No. E-27471.
Impact of your Zakat contributed during last year
(2017 – 18)
Life Saving Treatment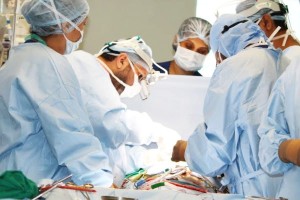 356 Bypass Surgery, Valve Surgery, Angiography & Angioplasty
Heart Screening Program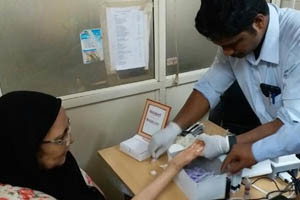 254 People benefited from this program
Free Check-up Camps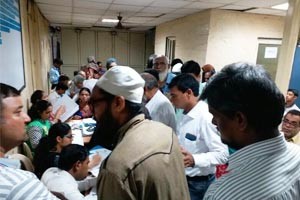 1000 people benefited from these camps
---
How to Donate Your Zakat to Hamdulay Heart Foundation
Donate Online
To donate online please visit the link: www.hamdulayheartfoundation.com/donations/
NEFT or RTGS:
Account Name: Hamdulay Heart Foundation
Account Number: 00922400000786
Bank Name: DCB Bank
Branch: Hasanabad, Mumbai – 400010
IFSC Code: DCBL0000009
Donate through Cheque
If you are in Mumbai, we can come at your place to pick up the donation cheque as and when required or send your Cheque/DD at:
Hamdulay Heart Foundation
Kedy Shopping Center,
Ground Floor, Opposite Hotel Sagar,
233/234, Bellasis Road, Nagpada Junction,
Mumbai 400 008. Maharashtra, India
If any queries please call us on +91 22 2306 7862.